What's nearby
Must Visit places near Agra
Places Of Interest, Agra
Taj Mahal
Described as the most extravagant monument ever built for love, this stunning mausoleum has become the de facto tourist emblem of India. It was constructed by Emperor Shah Jahan in memory of his second wife, Mumtaz Mahal, whose death in childbirth in 1631 left the Emperor so heartbroken that his hair is said to have turned grey overnight.
The Taj Mahal is closed on Fridays.
The Taj Mahal is open for night viewing five nights per month, on full moon and two nights prior and two nights after. Please see below the dates for full moon. Tickets may be purchased through the hotel. The request for the same should be submitted 48 hours prior to the visit.
Itmad-Ud-Daulah
This was built by Empress Noorjahan (wife of Emperor Jehangir) between 1622-1628 A.D. in memory of her father, Mirza Ghiyas Beg, whose title was Itmad-Ud-Daulah, meaning "Reliance of The State". Itmad-Ud-Daulah is the first building made of marble and with inlay work in India. It is considered to be the inspiration for the Taj Mahal and often referred to as "Baby Taj".
Fatehpur Sikri
This magnificent fortified city was the capital of the Mughal Empire between 1571 and 1585. Today, it remains a perfectly preserved example of a Mughal city at the height of the Empire's splendour. Fatehpur Sikri is one and a half hour's drive from Villa 21 Agra Homestay
Agra Fort
Emperor Akbar began the construction of the massive red sandstone Agra Fort on the banks of the Yamuna River in 1565. Additions were made until the rule of his grandson, Shah Jahan, under whose reign it was partially converted into a palace. Fifteen minutes drive from Villa 21 Agra Homestay
Akbar's Mausoleum at Sikandra
The sandstone and marble tomb of Akbar, the greatest of the Mughal emperors, is situated in the middle of a peaceful garden where deer graze, at Sikandra, 4 km northwest of Agra. Akbar started its construction himself, blending Islamic, Hindu, Buddhist, Jain and Christian motifs and styles, much like the syncretic religious philosophy he developed called Din-E-illahi. Forty-five minutes drive from Villa 21 Agra Homestay
Kinari Bazaar
The alleyways of Kinari Bazaar, or old marketplace, start near the Jama Masjid. There are several distinct areas whose names are relics of the Mughal period, though they don't always bear relation to what is sold there today. Forty five minutes drive from Villa 21 Agra Homestay
Dayal Bagh Temple
The white marble Dayal Bagh Temple of the Radah Soami religion has been under construction since 1904 and is not expected to be completed until some time in the 21st century. If you're lucky, you may get to see the pietra dura (inlay work) in process. One hour drive from Villa 21 Agra Homestay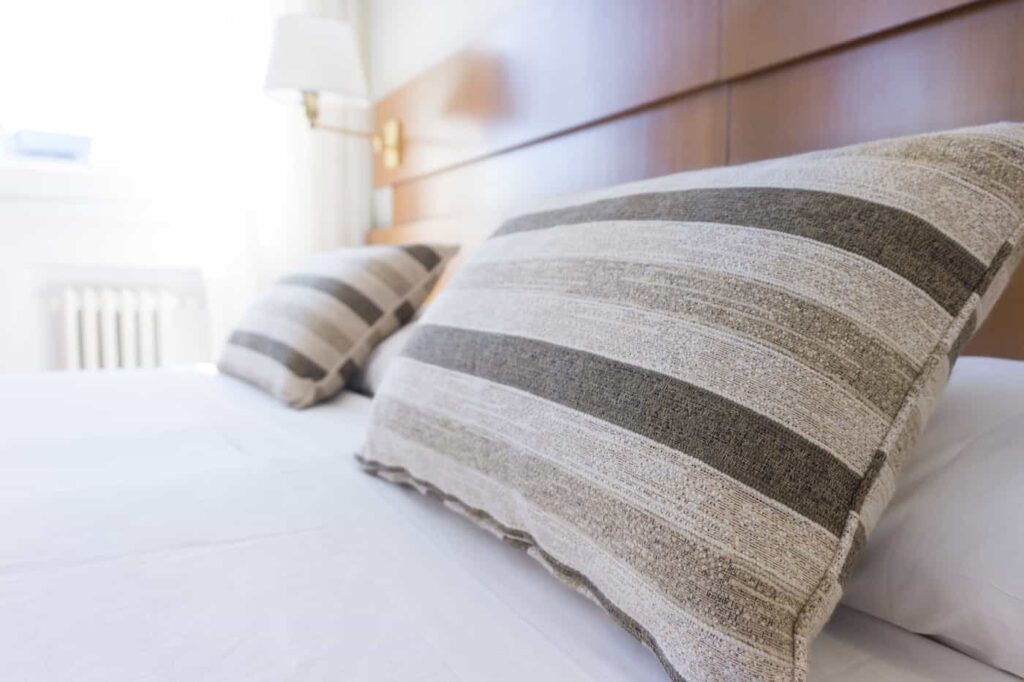 Activities we do organise
Our homestay in Agra , we do organise lot of activities in our homestay based in our homestay for our inhouse guest also who prebook with us , all the activities have to pre booked for confirmation 
Roti Making Session ( Indian Bread )
Roti Making Session ( Indian Bed in our kitchen )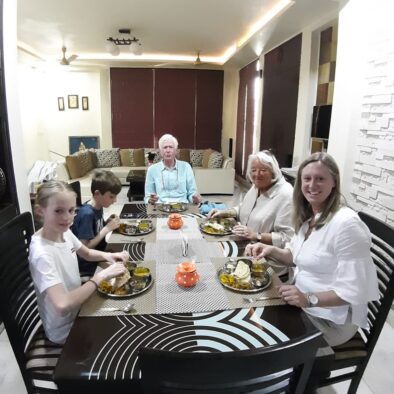 Intract with Indian family about their daily life and what they eat and what wear , daily schedule etc..
Dinner with Indian family
Dinner with Indian family , along with food want to enjoy how to cook the food you can join our kitchen
do you have any questions?
leave your phone number and we will call you back.